ABCs to ATMs
The Case for Paying Students To Learn
(Free Digital Version) – Read the book that redefines education from courses students pay for to Learning Gigs that pay the student.
Solves many of the problems in education

Saves schools money

Improves academic results

Helps teachers love teaching again

Based on classroom research that saw dramatic results in weeks
Choose Format: PDF | ePub | Web Version | Amazon | Barnes & Noble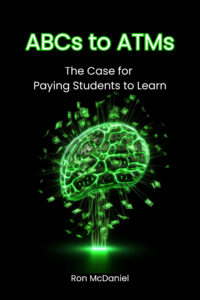 Bias in education only becomes a bigger issue when you are developing for a global audience. How can educational resources be acceptable across many cultures?
read more
Learning gigs and paying students to learn prepares them to excel at their jobs in the future. People who can problem solve, work together, and appreciate being paid for quality work are the goal, after all.
read more