ABCs to ATMs - The Case for Paying Students to Learn
Chapter 4: Independent Centers for Assessment
The Concept and Rationale Behind Independent Assessment
The standard educational model often merges teaching and assessment, burdening teachers with both roles. This approach has several limitations, including amplified stress on educators and loopholes for students to "game the system." A more effective alternative is the introduction of Independent Centers for Assessment—neutral entities separate from schools, dedicated solely to evaluating student mastery in particular domains. Outstanda Academy exemplifies such an independent center, where assessments are intricately tied to the completion of "learning gigs."
In this framework, schools and teachers nominate students for assessments based on the completion of required group and individual projects and practice materials. This structure allows schools and teachers to maintain control over who is eligible to earn financial rewards, thereby ensuring that only diligent and well-behaved students can benefit monetarily.
How Independent Assessment Takes the Pressure off Teachers
Clear Segregation of Roles

: The separation of teaching from assessment allows educators to focus on their primary responsibility—teaching. This transition transforms teachers into guides, mentors, and coaches, enriching the student-teacher relationship and fostering more constructive classroom interactions.
Flexible Grading Options

: Schools have the choice to either eliminate traditional grading or map grades to the completion of learning gigs. In the latter scenario, all grades are based on verified and proctored results, which minimizes the potential for cheating and guessing. This ensures that grades, if used, are an accurate reflection of a student's abilities.
Unbiased Assessments

: Learning gigs and their corresponding assessments are meticulously designed to be impartial and require a high level of mastery, thereby maintaining high educational standards for all students. Students will not be able to accuse school staff of racism, targeting, or favoritism.
Psychological Shift

: The separation of assessment from teaching fosters a significant shift in how students perceive academic achievement, likening it to important life milestones such as job interviews or professional certifications.
Financial Accountability

: The financial incentives associated with these assessments add another layer of motivation, compelling students to behave more responsibly and focus on their academic tasks.
Teacher Empowerment

: Teachers retain the authority to nominate students for assessments, providing them with a renewed sense of professional agency and satisfaction. Teachers are responsible for the review and approval of all group and individual projects, which unlock the opportunity to do an assessment and potentially be paid.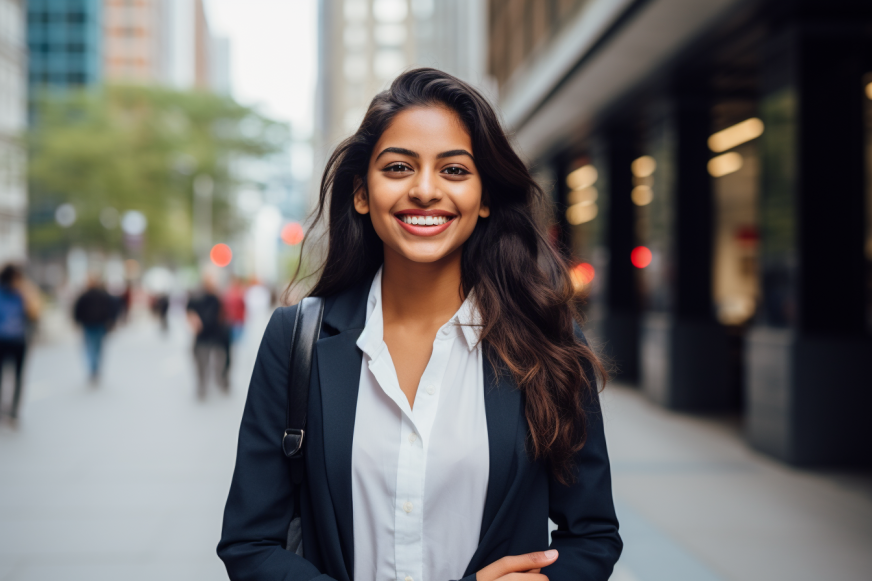 The Transformative Potential of Independent Assessment Centers
Independent Centers for Assessment address numerous systemic challenges in education:
Financial Efficiency

: Schools are likely to experience cost reductions due to decreased disciplinary and academic issues.

Payment Management

: Schools do not pay students. Instead, they pay for assessments and if a student demonstrates mastery, the student receives a scholarship payment from Outstanda.

Elevated Behavioral Standards

: Financial rewards tied to successful assessments encourage more mature behavior among students.

Enhanced Learning Environment

: Freed from the task of assessments, teachers can focus on creating engaging, project-based learning experiences.

Social Equity

: High, unbiased standards eliminate the issue of lowered expectations, especially for disadvantaged youth where teachers may be trying to help them by making courses easier, but in the long run hurting the students' attitude and abilities.

Community Impact

: The financial benefits extend beyond individual students to their households and local communities.
Ultimately, independent centers for assessment offer a comprehensive solution to the challenges of the current educational system. They liberate teachers to focus on teaching, introduce a level of financial and behavioral accountability that is transformative, and enable a more genuine, equitable, and efficient learning environment for all.
Student Perspective
Aaliyoh, 10th Grade, Towpath Trails High School in Akron, Ohio 
Do you think students should be paid to learn?
Yes, because it is like a job. You are doing work.
If you make more than $3,000 a year to learn, how would it change your school experience?
It would motivate me even more to want to go to school.
How would your family be impacted if you and each of your brothers and sisters were making money going to school?
It would bring more money into the house to help pay bills.
If you graduated from high school and had access to a savings account that had $10,000 in it, what do you think you would do with the money?
I would give half to my mom for taking care of me and save the rest.
Tell a true story about a time in your life when having $500 would have helped you a lot.
A few years back my mom didn't have the money for the rent so if I had $500 I would have given it to her.
You are reading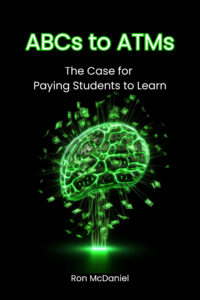 Click Here to See Chapters
or Download the Full Book
This book is free.
If you like it, please consider
donating to our nonprofit here.
Need a speaker, or podcast guest,
or have a media request?
Ron McDaniel
Author of "ABCs to ATMs"
ron@outstanda.org